Home -Stay -Eat -Shop -See -Visit -Do -Cook -Red Stick -Sights -Relax -Enjoy -Weather

Activities
in the
Greater Baton Rouge Louisiana Area


You will find many entertaining activities in the Baton Rouge Area.
These are but a few to whet your appetite.
We talk a lot about food in Louisiana, but FOOD is on a whole other page.
---

InterActive Hotel Solutions

Louisiana Hotels
All Major Cities
---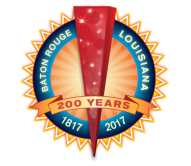 Red Stick Farmer's Market
Locally grown fruit and vegetables, dairy products, baked goods and more. Cooking demonstrations and live performances.
Every Saturday 8 AM - Noon
501 Main Street
225-267-5060

---

MardiGras Baton Rouge Almost "Live" Cam


Baton Rouge Mardi Gras
Here are some links to more Mardi Gras parades in Baton Rouge.
THE Almost "Live" Cam is there!
For Almost Live Cam Coverage of the 2008 Pennington Biomedical Research Center Balloon Championships click HERE

---


SNB is a non-profit organization dedicated to the preservation, promotion and enjoyment of ballroom dancing also known as dancesport. Dance events are cultural, educational and open to the public. For more information, E-mail Debra at snbdancer@cox.net or call Sandy at (225) 665-5442.

---


The Baton Rouge Concert Band was formed by Vernon Taranto, Sr., who was its lead conductor from its inception in 1976 until 2002. This band is a 'volunteer' community band that plays several free concerts each year. They are paid only by their love of music and welcome any support (both applause and financial) that you can give. Check out the Concerts page to find out when and where they'll be playing next and come check them out.
P.O.Box 80482,B.R. 70898. Voice Mail: 225.929.8822.

---


An honor company in the Southwestern Regional Ballet Association, bringing professional level dance performances to Baton Rouge and surrounding areas. 225-776-8379.

---


A non-profit 17 piece group that exposes the local Baton Rouge Community to the sound of Big Band Jazz.

---

Baton Rouge Blues Society...... If you don't dig the blues...... you've got a hole in your soul!

The Baton Rouge Blues Society is a non-profit organization that supports the Blues in Baton Rouge and the surrounding areas. We are dedicated to cultivating appreciation and respect for the blues and encouraging local Blues Musicians.

---


Bayou Haystackers Paddle Club. A South Louisiana canoe and paddle club with lots of trip infomation and now pictures of canoeing trips in South Louisiana.

---


Why should I go on a tube floating trip with Tiki Tubing? Because you'll have the time of your life. They are easy to get to and have plenty of parking. The beach is nice and clean and they have state of the art PVC vinyl tubes with handles and even have ones with bottoms if you want. The water is not too deep in most places and travels at a very nice leisurely comfortable relaxing pace. You can bring your own refreshments and have a family picnic right on the water. It's a great family activity that's very relaxing and easily enjoyed by the young and old alike. Thursday, Friday, Saturday and Sunday 8:30AM till dark Last put in at 3PM 33203 Hwy 1019 Denham Springs Louisiana 70706 Telephone: (225)223-1156

---


The Baton Rouge Astronomical Society.
Features news and information on club activities, downloadable membership application forms, astrophotos taken by our members, monthly observing information (including movies), a schedule of free public observing sessions at the Observatory, and well over 1000 links to other astronomy and space related web sites.
The BREC, LSU, BRAS Highland Road Park Observatory Includes news and information on Observatory programs and discoveries, pictures taken by the telescope's CCD camera, an overview of the Observatory's equipment, a visual record of construction, and more.

---

The Baton Rouge Gilbert and Sullivan Society

A non-profit arts organization dedicated to the performance and preservation of the works of W.S. Gilbert and Sir Arthur Sullivan. The Society is one of fourteen arts organizations in the Baton Rouge Area which receives funds from the Community Fund for the Arts Campaign.

---


Ramblin Oldies of Denham Springs. Check out the BEST and Coolest Rods in Louisiana

---

---


The Louisiana Metal Smiths Association holds frequent demonstrations of the ancient art of metal smithing in and around the Greater Baton Rouge Area. This page is also a work in progress so check often.

---




---

College Sports



Mike VI LSU Tiger Band Saturday

| | |
| --- | --- |
| | |

R.I.P. Mike VI 2005-2016

&nbsp



Times Picayune 2007 BCS Tribute



GooooooooooooooooooooooL S Uooooooooooooooo L S U Tigers Sports Netoooooooooo TigerU.com - Online Community for LSU LSU CreameryBest Ice Cream out side of the Penn State Creamery

Gooooooooooooooooooooooo Southern Jaguars...............

---


LSU's Theater Department offers a diverse schedule of performances each semester.Renovations on the Music and Dramatic Arts Building are scheduled for completion in 2008. 225-578-4174

---

On October 2005, The Chamber of Greater Baton Rouge hosted the first Red Stick Dragon Boat Regatta at Baton Rouge Beach.The sport of dragon boating is over 2000 years old with its origins steeped in tradition. The pageantry, the colors, the mechanics of dragon boating are educational and present a view into the past. This year November 4, 2006
Corporate Challenge: Saturday, November 4, 2006 Student Races:Sunday, November 5, 2006 Pennington Biomedical Research Center 8:00 am – 3:00 pm Take a peek at 2006Then plan to be there in 2007!

---


Baton Rouge Recreation and Parks activities pages.

---


The #1 year-round family attraction in Baton Rouge. Over 1,400 animals await you in the beautifully landscaped Zoo. See alligators, elephants, giraffes,flamingos and white tiger. Plus: L'aquarium de Louisiane, colorful Parrot Paradise, KidsZoo, ride on the Cypress Bayou Railroad or White Tiger Tram, Safari Post gift shop and Flamingo Cafe Description: Zoological park with more than 1,000 animals on exhibit. Sidewalk tram and train rides available
3601 Thomas Road
Baker, LA
225-775-3877
Map

---


Calander of Events, mostly musical and frequently alternative.

---


Of Moving Colors Productions incorporates dance, visual arts, literature, and music into performances for the public that educate and stimulate. Our performances reflect a wide range of artistic mediums and cultural backgrounds. Our audience has the rich experience of seeing a singular theme expressed simultaneously through different forms. Our events provide artists a forum to perform. We awaken school children to their creativity. We challenge adults to expand their world-view.
We fuse Baton Rouge. Contact us

---


Playmakers of Baton Rouge, Inc. is Louisiana's only professional theatre dedicated to bringing quality live theatrical productions to young audiences across the state. Founded in 1982, Playmakers is proud to continue providing excellent educational and entertaining opportunities to thousands of children and adults, through the annual Summer Neighborhood Tour, Spring Elementary School Tour, Drama Classes, Season Productions, Summer Stock Workshops and the Wally Wise Guy educational mini tour. If you need information on scheduling a tour for your school, library or community group or would like information on upcoming productions or tickets please email: cristin@playmakers.net or
Contact them at P.O.Box 4286, Baton Rouge, LA 70821

---


This symphony has been presenting Young People's Concerts and their Masterworks Series to Baton Rouge audiences for over 40 years.
Symphony Offices are located at Suite A , 2354 S.Acadian Thruway

---


100 Lafayette Street
225-344-0334

---


A non-profit art gallery that supports contemporary artists. The gallery features many local artists and from Southern and Louisiana State University at some 12 to 15 exhibits each year.
Located in the City Pavillion, 1442 City Park Avenue.

---


The BRLT The areas largest and most successful community theater. In addition to its series of five shows and a summer musical the Company offers classes,workshops and special performances
Located at 7155 Florida Boulevard.

---


Founded as a venue to provide black people and other performing artist fo the Baton Rouge Community a unique opportunity to crate and celebrate their artistic expressions. 225-924-3774.

---

The Baton Rouge Opera

Presents three productions each season, featuring national and local artists. Check here for links to Texaco Metropolitan Opera Scheduleexclusive on KBRH 1260 AM
Contact them at P.O.Box 14058, Baton Rouge, LA. 70898.

---


is Baton Rouge's only professional chamber orchestra. Playing a variety of music from Baroque to Classical, Romantic and Twentieth Century. Contact them at P.O.Box 20730, Baton Rouge ,LA 70894

---


. . . by offering opera performances of the highest musical quality using streamlined production techniques while showing respect for the composer and for the resources of those who support the company.
. . . by providing performance opportunities and training to Louisiana connected musical artists, designers, and stage technicians.
. . . by initiating collaborations with existing cultural organizations thereby strengthening all the Arts in the community.
. . . by celebrating and publicizing the offerings of other musical organizations in the community.
. . . by serving as a model of operational efficiency and financial responsibilty.
Robert Grayson, General Director
Opéra Louisiane, Phone 225 205 8310 E-mail: operalouisiane@cox.net
7707 Waco Avenue, Suite C, Baton Rouge, LA 70806

---


Barn, Plantation and Architecture sections depict Louisiana's rural heritage of the 18th and 19th centuries. Victorian-style, 25-acre Windrush Gardens features classical statuary throughout.
Contact them at (225) 765-2437.- 4600 Essen Lane, Baton Rouge, LA 70809

---


French Creole architecture, c. 1791, authentically restored to elegant simplicity of colonial Louisiana. 16-acre site with Visitors Center, gift shop, costumed guides, seasonal open-hearth cooking demonstrations.
Contact them at (225) 343-4955. 2161 Nicholson Dr., Baton Rouge, LA 70802.

---


Just off Comite Drive a tract of rolling terrain covered by more than 250 varieties of native and adaptable trees and shrubs, each labeled for identification.
12206 Foster Road
Hours: Monday - Friday, 8 am to 5 pm; Saturday and Sunday, 8 am to 7 pm

---


Swine Palace Productions is a non-profit, professional Equity theatre company producing in association with the Department of Theatre at Louisiana State University. Founded in 1992, its core of artists rank as some of the best new talent in the nation, yet the ensemble has a distinctly homegrown flavor with many of their actors and designers having been born or educated in Louisiana.

---


Through ecotourism and nature-based education, Bluebonnet Swamp and Nature Center provides opportunities for discovery and positive outdoor experiences, which foster an awareness and appreciation of natural resources. BSNC promotes the conservation of natural areas, ecological research and hands-on community involvement to cultivate environmental stewardship.

---


The rolling terrain of the 12 acre site is landscaped with a variety of interesting and unique native trees and plants, all labeled for identification. It provides a place where people may interact with the landscape to gain understanding of natural processes and appreciation of Louisiana's native flora. Through participation in education, research, preservation, restoration, and recreation, their interests in such landscapes may be carried beyond the boundaries of Hilltop to the larger community.
Hours: Check here for currentSchedule
Open March, April, May, October and November, every Tuesday from 8 a.m. to 3:30 p.m., for guided tours daily.
11855 Highland Road 225-769-2363.

---

Baton Rouge Model Railroad Club
We operate Model Railroad HO Scale trains in Baton Rouge, LA right off of perkins road. Our club is a stand alone building with a very large layout! Model HO Scale throughout the club featuring DCC operation. DCC! We are one of the few clubs that is in transistion from DC to DCC! We have standardized on Digitrax DCC. Changing the old Block mode of operation to DCC. All Aboard, as we now can operate multiple trains on a single layout without blocking!!!

---

FestForAll
FestForAll – a festival for all – has a distinguished 30-year history garnering a reputation as one of Louisiana's premier arts events attended by thousands. In 2003 after a brief hiatus and in response to public demand, this most popular Baton Rouge festival returned under the direction of the original presenter, the Arts Council of Greater Baton Rouge. FestForAll takes place the first weekend in May and features live music (from blues to classical), performing arts, crafts demonstrations, a variety of Louisiana cuisines, the Children's Village, and of course an exceptional representation of fine arts and crafts, which make this arts festival one of the region's finest.

---

---

Baton Rouge Arts Market
The First Saturday of each month, artisans flock to show off their skills at the open air Baton Rouge Arts Market.You can expect to find pottery, glass, jewelry, hand-bound books, furniture, carved wooden utensils, birdhouses and feeders, photography, beadwork,metal sculpture, hand-made soaps,mosaics, wind chimes, rocking chairs and lots more. Artist demonstrations as well.
Corner of 5th and Main streets.

---


InterActive Hotel Solutions

Louisiana Hotels
All Major Cities

---

Lamar-Dixon Expo Center
Multipurpose event facility: horse shows, dog shows, monster truck shows, car shows,concerts, merchandise shows,RV rallies,christmas parties and company picnics. Gonzales, LA.

---


Images of The Sydney and Walda Besthoff Sculpture Garden Opened by the New Orleans Museum of Art in November 2003 this five acre garden adjacent to the museum in City Park was designed to display a permanent collection of sculptures by twentieth and twenty-first century European, American, Latin American,Israeli and Japanese artsts. The sculptures are installed in a beautiful site amongst meandering footpaths and pedestrian bridges, reflecting lagoons, Spanish moss laden live oak trees, mature pines and magnolias and camellias. The beloved Sydney and Walda Besthoff Sculpture Garden has reopened to the eager citizens of New Orleans. The public is once again able to relax and walk along the meandering footpaths in the Garden, which is home to fifty-three sculptures. Well worth a drive on a lazy afternoon.
Wednesdays through Sundays from 10:00 AM to 4:30 PM. Free Admission

---

Cinemark: Perkins Rowe
10000 Perkins Rowe, Suite 125
Located at Perkins Rowe Shopping Center
Baton Rouge, LA 70810
(225) 761-7844

Citi Place 11
2610 Citiplace Dr.
Baton Rouge, LA 70808
225-216-0056

Grand Cinema 8
15365 George O'Neal Rd.
Baton Rouge, LA 70817
225-755-8888

Rave Motion Pictures Baton Rouge 15
16040 Hatteras Ave.
Baton Rouge, LA 70816
225-753-2710

Broadmore Cinema 4
9810 Florida Blvd.
Baton Rouge, LA 70815
225-926-0068

Theater ListingsHere

And if you are totally bored with Baton Rouge........


Broadway Ticket Broker A New York entertainment site with great resources for events and venues including Broadway ticket broker links.

New York City Hotels Great deals for top hotels in New York City.

---


Baton Rouge at its Best in 1999 !
Baton Rouge Area Convention & Visitors Bureau
P.O. Box 4149
Baton Rouge, LA 70821 Baton Rouge
Louisiana's Capitol City.
The perfect place to begin your adventure of plantation homes,
Southern hospitality and Creole cuisine at its best!
Call (504) 383-1825 or (800) LA-ROUGE.for more infomation.


The Greater Baton Rouge Internet Rest Area and City Guide


---
Home -Stay -Eat -Shop -See -Visit -Do -Cook -Red Stick -Sights -Relax -Enjoy -Weather
---

---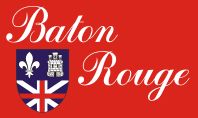 ---

Please send comments or suggestions to:
AEV
P.O.Box 65356
Baton Rouge, LA 70896
225.343.7666
e-mail comments to:

E-Mail
---
Created: March 25, 1995
Copyright © 2017
March 1995-2017 aVe
american entertainment virtuals ,llc.