MOBILE
Home -Stay -Eat -Shop -See -Visit -Do -Cook -RedStick -Sights -Relax -Enjoy -Weather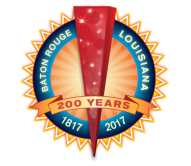 Baton Rouge Hotels
in and around the
Greater Baton Rouge Louisiana Area
---

InterActive Hotel Solutions

Louisiana Hotels
All Major Cities
---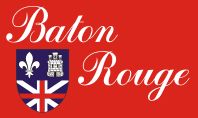 ---
710 N. Lobdell Ave., Baton Rouge, LA 70806.

5668 Hilton Ave., I-10 at College Drive, Baton Rouge, LA 70808. Near LSU.

5522 Corporate Blvd. Baton Rouge LA. Reduced rates for extended stay guests. Spacious Studio and Penthouse Suites. Fully equipped kitchen. Free Continental Breakfast Buffet."The Next best thing to Home".

4728 Constitution Avenue Baton Rouge, LA 70808.Welcome to the Crowne Plaza Executive Center Baton Rouge (formerly Holiday Inn Select) Enjoy the premier hotel location in the Baton Rouge area. Situated with direct access to I-10 at College Dr. & Constitution Ave., the hotel is conveniently located to shopping, dining, local attractions & corporate headquarters.

10455 Reiger Road

4914 Constitution Ave., Baton Rouge, LA 70808. All-suite luxury hotel. 123 rooms, 5 meeting rooms.Full cooked-to-order breakfast included in all rates. Gift shop, indoor pool, sauna, steamroom, whirlpool.

10455 Rieger Rd., Baton Rouge, LA 70809. I-10 at Siegen Lane. 5 miles from shopping mall, 7 miles from LSU. Near Santa Maria golf course.

9940 Airline Hwy., Baton Rouge, LA 70816. Baton Rouge's largest hotel with 333 rooms, 4 suites and 2 concierge floors, 10 meeting rooms. A full service hotel with banquet/meeting facilities to accommodate 5-600!

6262 Siegen Lane Baton Rouge, East Baton Rouge, LA 70809 Holiday Inn Express Hotel & Suites East Baton Rouge is near three airports.

5500 Hilton Avenue, Baton Rouge, LA 70808. I-10 at College Drive.

3444 Harding Blvd. Baton Rouge, LA The Microtel Inn is located in North Baton Rouge only .5 miles from the Baton Rouge Metro Airport. Southern University and Exxon Chemical

10045 Gwendale Drive Baton Rouge, LA 70815 Located only minutes from LSU Located only minutes from downtown Baton Rouge Easy access off I-12 Deluxe continental breakfast

10333 North Mall Drive, Baton Rouge, LA 70809 Just off of I-10 and convenient to restaurants and shopping.
---
Hotels and Motels are listed here as a courtesy to out of town visitors.
They should not be considered as recommendations by this site.
Please call to confirm information provided is accurate.
Use an internet map services to get exact directions and locations for these establishments.
---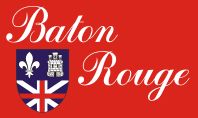 ---

---

Return to Greater Baton Rouge Internet Rest Area and City Guide



Baton Rouge at its Best !
---
If you have other Baton Rouge Area Hotel or Motels that you like to stay at and you would like to share with the visitors to this page please drop me a line at:
AEV
P.O.Box 65356
Baton Rouge, LA 70896
e-mail comments to: aev
---
Copyright © aev 1995-2017
---