Home -Stay -Eat -Shop -See -Visit -Do -Cook -Red Stick -Sights -Relax -Enjoy -Weather

Greater Baton Rouge Louisiana Area Shopping
---
---

InterActive Hotel Solutions

Louisiana Hotels
All Major Cities
---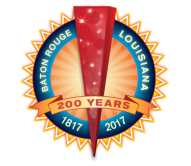 ---
---
Welcome to the Greater Baton Rouge Louisiana Area Shopping Page.
Here you will find a world of shopping variety which is unique to Louisiana.
Like the French Quarter and French Market in New Orleans, Baton Rouge has a myriad of venues for shopping opportunities.
---
---

LeBlanc's Tree and Stump Removal has been caring for the Greater Baton Rouge Louisiana area trees for 40 years.
Tree Preservation Specialist registered with the National and Louisiana Arborist Associations.
Our licensed and insured tree care services include:
Tree removal, deep root fertilization, pruning, consulting, soil aeration, stump grinding, storm service, home site planning, and organic root stimulation. Bucket truck and Crane available.
Call for free estimates. 225-383-7316 or 225 343-2957

"We'll go out on a limb for you!"

LeBlancTree.com




---


InterActive Hotel Solutions

Louisiana Hotels
All Major Cities

---



Barn and Nobles
The Internet's Largest Bookstore Taking advantage of vast warehouses across the United States, we stock over 1 million titles for immediate delivery -- that's more titles than any other online bookseller.


Fragrance Net
Perfume deals, cologne, and fragrances are just the beginning. FragranceNet.com was created to provide consumers worldwide with fast, outstanding, quality, service. We carry the largest inventory of discount perfume, fragrances, skincare, candles, haircare, skin care, aromatherapy and more at the lowest possible prices. FragranceNet.com has been online since 1997





Mud and Metal

Leon Lejeune, Gold and Silversmith specializing in Fine Jewelry repair and Custom Design.
throughout the region.
Located at 2343 Ferndale Ave. (225) 343-7850

Wayne's

Hairstyling and Barber Shop.
Mac Daigle, Barber ParExcellant has been taking care of the aVe men for the past 20 years.
Stop in at 4414 Government Street, Baton Rouge LA 70806
Call for appointment: 225-343-9217.

Professional Optical Company

Since 1949 Professional Optical has cared for the vision of Baton Rouge. Joyce Testa, Owner-Optician provides fast,friendly service with an emphasis on Quality, Accuracy and above all service to the customer and his/her vision needs.
3131 Government Street(across from Westmoreland) Open 9am-5pm Monday - Friday
225-343-9024.

Pest Control

Pest control by Bill Marshall,
licensed pest control services. Home or office the most up to date pest control specialist in the Baton Rouge area. This ad sponsored by
american entertainment virtuals, a very satisfied customer at home AND office for 20 years.
P.O.Box 66212, Baton Rouge, LA 70896 225.926.1194

Marcello's Wine Market

Wine, Spirits, Beer. Baton Rouge's finest selection of wines, French, German, Italian, Greek, and Domestic vintages. Superb wine at an outstanding price.
Perkins Road. Baton Rouge, LA 70808


Copies Etc.

Announcements,Binding & Laminating, Business Cards and Forms. High volumn coping, color copies and Faxing.
Located at 5251 Nicholson Drive, Suite N. 225.761.1888 Fax: 225.761.1090.

American Printing and Office Supply,Inc

Business cards,supplies, party invitations all your paper needs.
Located at 3482 Drusilla Lane,Suite H. 225.925.5000

Jessie & Sons,Complete Seat Covering and Upholstering

Automobile and Home Furnishing.
Quality work at a reasonable price.
550 Lofaso St.Baton Rouge.Call J.L.Jackson at: 504-387-0105

Southern Electronics Supply

Everything you need in the line of electronic products.
Automation - Voice - Data - Audio - Video - CCTV
Friendly dedicated staff to help you locate that really difficult to find electronic items. 2610 Scenic Highway. 225-355-0396 FAX 225-355-1000

"...if you have only one free afternoon while you're in Baton Rouge, this is the perfect place to spend it." Come shop with us this Holiday Season and see why Travelhost Magazine likes to spend an afternoon with us.


---
---
The Greater Baton Rouge Internet Rest Area and City Guide

---
-Home -Stay -Eat -Shop -See -Visit -Do -Cook -Red Stick -Sights -Relax -Enjoy -Weather -
---
---
---
If you would like a listing on this Greater Baton Rouge Shopping Area Page please contact:
AEV
P.O.Box 65356
Baton Rouge, LA 70896
225.343.7666
e-mail: AEV
On the Web since: March 1995
We ARE BR !!!
Copyright © 2017
All Rights Reserved
AEV
1995 - 2016
american entertainmentvirtuals, inc.