-Home -Stay -Eat -Shop -See -Visit -Do -Cook -Red Stick -Sights -Relax -Enjoy -Weather -


| | |
| --- | --- |
| | If you like dessert you'll love the cookie recipe listed below, BUT man can not live by dessert alone, so try these for your dinner, lunch, whatever. |
BEST EVER OATMEAL COOKIES
---
1/2 c. margarine (or butter)
1/2 c. Crisco (or other) oil
1 c. brown sugar
3/4 c. white sugar
2 eggs
2 tsp. vanilla
1 3/4 c. flour
1 tsp. cinnamon
1/2 tsp. salt (optional)
1 tsp. baking soda
1 tsp. baking powder
2 c. oatmeal (I use the quick)
1 1/2 c. raisins OR 3/4 c. raisins and
3/4 c. pecans
---
To prepare raisins: put raisins in microwave-proof container in water to cover with a couple of tablespoons of brandy or rum if desired.
Bring to a boil, set aside to cool, then drain.

To prepare pecans: toast pecans in 350 degree oven for about 10 min. or until crunchy.
Leave them in rather large pieces for this cookie.

Cream margarine with sugars. Add oil. Add eggs and vanilla and mix thoroughly.
Add flour, cinnamon, salt, baking soda, baking power.
Mix thoroughly. Stir in oats and raisins and/or nuts.

Drop by TABLESPOONFULS, about 3" apart onto a Pam'd baking sheet.
Bake at 350 for about 13-15 minutes.
Making them very large is partly what makes them so chewy.
Underbaking also helps to make them chewy.
Because these cookies are rather soft, it is usually best to store them flat, between layers of wax paper in an airtight container.
They keep quite well, and are what I consider to be a perfect breakfast or especially after an all night Internet surfing excursion.
---
2][ 3][ 4][ 5][ 6
---
If you try these cookies and like them or would like to see more Best Ever Recipes please drop a note to:
AEV
P.O.Box 65356
Baton Rouge, LA 70896
225.343.7666
e-mail comments, recipes, to:EVE
---
The Greater Baton Rouge Internet Rest Area and City Guide

---
-Home -Stay -Eat -Shop -See -Visit -Do -Cook -Red Stick -Sights -Relax -Enjoy -Weather -
---
---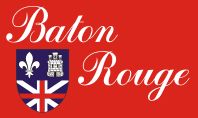 ---

---
Thanks to Audrey G. of Slaughter, LA for the encouragement.
---
Copyright © 2017
All Rights Reserved
1995 - 2017 aVe,inc and EveLeah
Hosted By
american entertainment virtuals inc.